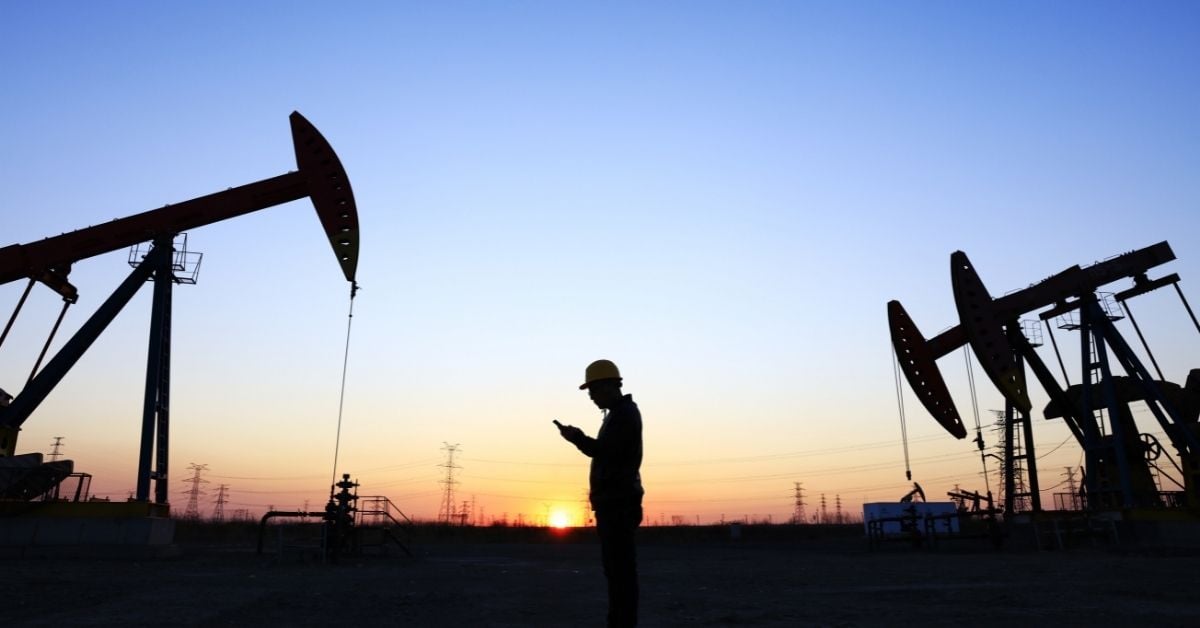 Note: To produce this article, dozens of oilfield services stakeholders were interviewed. Due to the highly competitive nature of the oilfield services market, all were interviewed under the condition of anonymity. As such, all names have been fictionalized to preserve that anonymity.
---
If you follow oilfield services companies on social media, you'll notice a trend. Take a scroll through LinkedIn, and you'll find your feed littered with job openings, career fairs, and hiring events. Those outside of the oil & gas industry assume that the labor shortage is limited to traditional services businesses: restaurants, hotels, entertainment venues. But those in the industry are bracing for perhaps the greatest challenge in 2022: finding and keeping people.
"We've pretty much had job openings for drivers and field personnel since April 2021," said Kevin, a Vice President at an oilfield chemical services company. "In some cases we'll make a great offer, but they just get another offer. It's super competitive out there right now."
Logan, another services VP, repeated the concern. "It's been difficult to find drivers, and with our business we have to have CDL & HazMat drivers, which is even more of a niche, so it's been a struggle. We've got recruiters whose full time job is to go out and find replacements."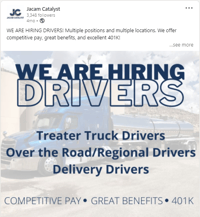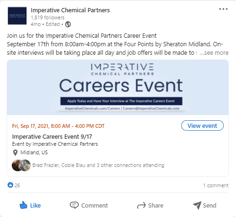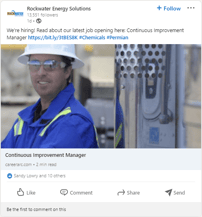 LinkedIn is littered with hiring posts like these from oilfield chemical service companies.
Despite the ever-heightened focus on efficiency, sustainability, and safety, oilfield chemical services companies are still built around manpower. It's the fuel that has continually powered the oilfield for decades, and even with the advent and adoption of digital technology, the need for skilled, dedicated field staff persists.
To satisfy their customers, oilfield chemical companies need quality people who can work long hours in remote environments, a commodity growing more and more scarce.
"In the 2021 environment, there was a lot of pressure on cost control," said Peter, a consultant who works with both operators and service companies to optimize chemical programs, "and cost control basically translated into reduced spending by engineers in the field." He highlighted the mantra for so many oil & gas operators this past year: "Keep the lights on with whatever minimum staff you have."
Chemical companies took the brunt of these cost control measures. "They're suffering from the same things," said Peter. "The customers don't want to spend the money, they can't get drivers, and they've got trouble getting skilled people who will work in the field. With the price pressures and everything else going on, the chemical companies have had to cut operations down to the bone in order to stay profitable."
And yet, despite the pressures, customer demands haven't diminished. If anything they've increased. "Customers want an instant response," remarked Curt, a District Manager in the Delaware Basin. "There used to be a lot more 7-day, 14-day turnarounds or even a heads up before a meeting. Now you have to have answers a lot quicker and be able to communicate your value back to the customer much faster."
The need for an instant response has multiplied the labor burden on oilfield services companies. "It used to be that the chemical companies would try and guarantee at least one person would appear at each injection pump at least once a month," Peter continued. "But now, the customers are saying, 'No, no, once a week.' That means 4 times the labor cost."
To make matters worse, oilfield services companies tend to operate in the most remote of regions. Unlike their customers, who can position most of their talent in regional headquarters in Houston, Pittsburgh, Denver, or (at worst) Midland, oilfield services companies maintain field offices in towns that most have never heard of: Artesia, Jal, and Hobbs, New Mexico; Minot and Dickinson, North Dakota; Big Spring, Big Lake, and Monahans, Texas; Williamsport, Pennsylvania.
Oilfield workers are called to remote regions to pursue work, making talent acquisition hard. Source.
Remote locations make it more difficult to attract talent, especially for commercial drivers, when exceptionally high demand in the United States is giving recruits more attractive options.
Kevin says finding qualified labor in North Dakota has been challenging. "A lot of the transient populations that came up to North Dakota are now in the Permian and the Delaware," he noted. "They came up here in the past, but now they have stable oilfield work down south, and that makes it harder to find really strong and competent employees outside of the Permian."
And yet even in the Permian and Delaware Basins, where many producers have concentrated their efforts, laborers are scarce.
"In North America alone, we're, what, 100,000 drivers short?" remarked Curt, whose district operates out of a New Mexico field office. "Try that in the Delaware Basin. It's tough to get people to come out and work for us and live in New Mexico, and when we do find talent, it usually comes with the catch that it's just a stint, just a step in the career ladder."
A 2018 prediction of driver shortages has become reality in the oilfield. Source.
Putting all of these factors together has simply meant one thing: the highest labor costs that oilfield chemical services companies have experienced in decades.
"We're paying more for drivers than we ever paid before", said Curt.
Tyson, a District Manager in the Gulf Coast, seconded the insight, noting that the cost of a man is "about 20 to 25 percent higher now" than in the past few years.
In summary, labor might be the greatest challenge facing oilfield chemical services companies in 2022. Efficiency gains will be paramount to overcome the talent gap, especially as companies look to the future.
"The cost of labor goes up, but that's not something that just rolls back when all of the sudden the price of oil drops," noted Logan. "It sets up pretty firm, and that's something we've got to live with."
The US Bureau of Labor Statistics backs up his claim, indicating that average hourly wages in the oilfield have maintained peak levels for years since the shale boom began, and are continuing to trend upwards.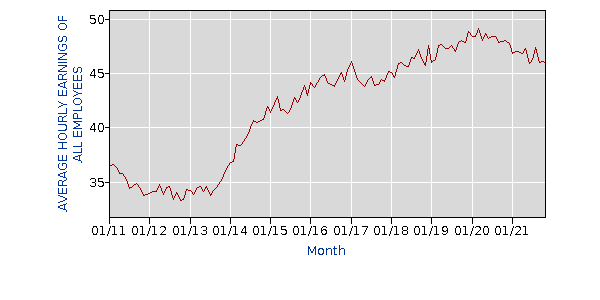 Oilfield wages have remained high since the shale boom began. Source.
Logan lamented, "At the end of the day, rising labor costs are just something we are going to have to deal with."
And he's right. To continue to carve out market share, oilfield chemical services companies need to solve the labor problem. Many are looking to do just that in 2022.
Want to get emailed when we publish the next article? Subscribe to the blog. (We won't spam you).
Liked what you read? Share this post on social media:
Looking to do more with less in oilfield chemicals? Start here.