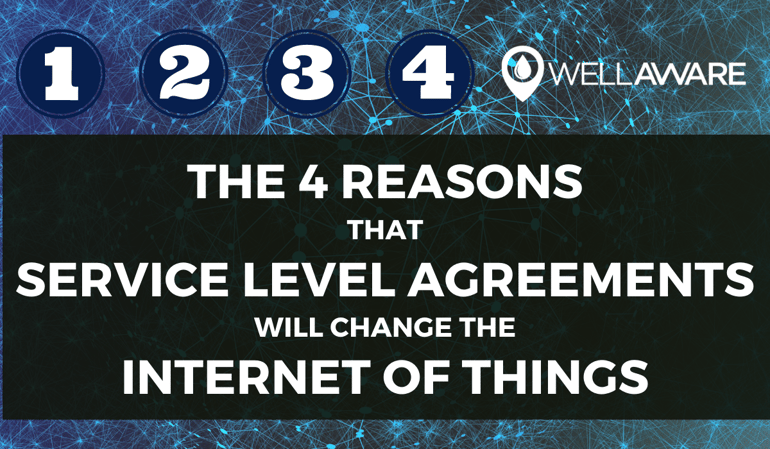 The Internet of Things (IoT) is transforming our world in many ways. With smart devices and sensors, we can collect data automatically in real time about critical processes, infrastructure, and events. However, IoT deployments don't always play out as expected. At WellAware, we think this has to do with accountability - could Service-Level Agreements (SLAs) improve results for IoT customers?
Service Level Agreements formalize guarantees for outcomes around certain products or services. For example, a cloud service provider, like Amazon Web Services (AWS), might offer SLAs around uptime. Internet service providers often make guarantees around upload and download speeds. And those who provide equipment maintenance and rentals have long relied on SLAs to build trust with customers.
But, we don't yet see IoT Service Level Agreements very often. Some IoT service providers are beginning to offer managed services - they eliminate deployment complexity, reduce infrastructure management, provision technology, and offer related data services. However, we don't think this goes far enough.
To truly enable business transformation through the IoT, service providers should enter into SLAs that force them to have real skin in the game. Below, we highlight four ways Service Level Agreements will revolutionize the IoT.
1. Service Level Agreements Keep IoT Service Providers Accountable
We've discussed the IoT service provider accountability issue before. Traditionally, IoT service providers and systems integrators have been able to keep customers hostage because of the technical complexity associated with modern deployments. Today, this dynamic is changing.
As technology becomes more of a commodity (more on this later), IoT service providers lose power. Through SLAs, vendors can deliver value added services, and end customers can keep them accountable for achieving meaningful outcomes. Vendors that can confidently deliver on expectations will differentiate themselves from the pack and maintain market share, even as their technological leverage weakens.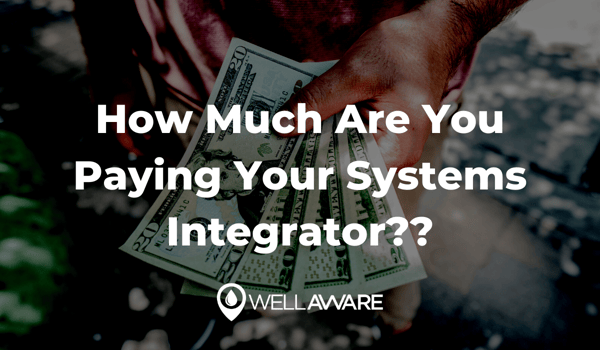 2. Service Level Agreements Prevent IoT Pilots From Failing
Today, nine out of ten IoT pilots fail, which seems crazy given the technological advancements we've seen over the last decade. There are many reasons why this happens. One of the most prevalent is a lack of clear goal setting.
Leaders aren't always sure what ROI they should expect or what efficiencies are possible with digital infrastructure. Therefore, they have trouble measuring vendor performance against realistic metrics. "Vague ROI" is often listed as a top blocker to IoT success for businesses across the globe.
Service Level Agreements would force organizations to work closely with vendors on the front end to define achievable objectives which would be governed under those agreements. Putting goals in writing would force customers and their IoT service providers to be realistic about what is possible. Users wouldn't throw money aimlessly at digital projects with vague ROI targets, which would drastically increase the probability of IoT pilots succeeding.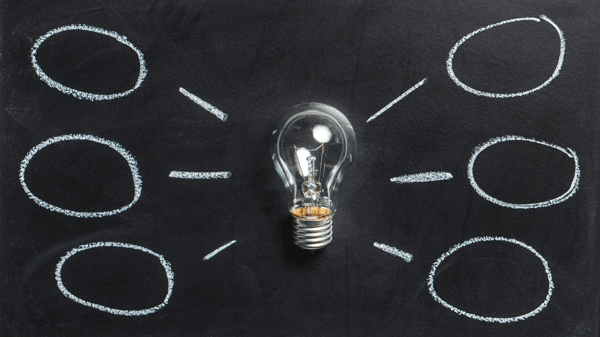 Setting goals - and keeping vendors accountable to them - can be the difference between IoT success and failure
3. Service Level Agreements can Eliminate Budget Approvals For Improvement
One of the biggest barriers to digital transformation today is budget approvals, specifically those for "add-ons" or expansions to existing digital projects. It is hard for leaders to get behind expensive augmentation with broad cost buckets without a clear expectation of results.
Through Service Level Agreements, customers and vendors are encouraged to itemize their digital transformation efforts. SLAs define the products and services necessary to achieve overarching goals, which creates a "success now" mentality.
Doing so eliminates the double-dipping by IoT vendors that occurs when customers don't succeed in an initial attempt. In essence, SLAs put the cost optimization responsibility back on vendors.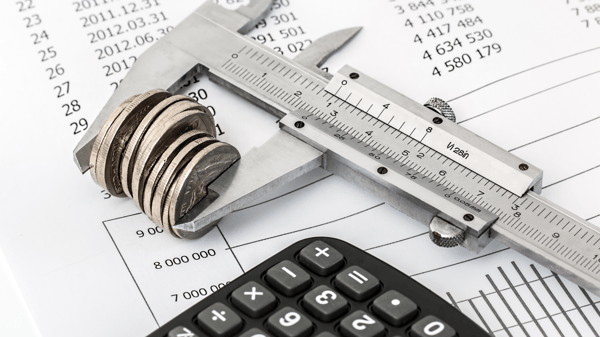 Tight capital budgets can keep stakeholders from upgrading their IoT infrastructure
4. Service Level Agreements Go Beyond Commodity Tech
As mentioned above, IoT components are becoming commoditized. Hardware and sensors are cheap. Computing power is widely available through cloud providers. Communications infrastructure is ubiquitous and global. Even artificial intelligence and machine learning, the last frontier of digital transformation, is growing more competitive. In all, nearly 27,000 IoT companies have been founded and funded, all promising that their technology, platform, or services will deliver for their customers. The one thing that nearly all of them lack? Service Level Agreements.
IoT service providers today must differentiate themselves through the outcomes they produce, not through the technology they use. And as we've covered before, achieving meaningful IoT outcomes requires cultural change at the organizational level.
SLAs ensure that IoT service providers can't be successful only selling cost-plus commodity components. They must guide end customers through the process of building data-driven cultures that lead to IoT success.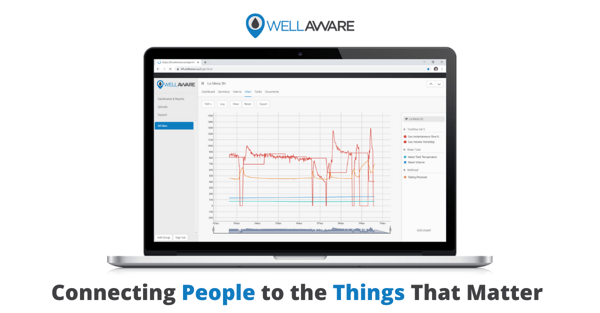 The Bottom Line
Service Level Agreements allow IoT service providers to shift away from cost-plus business models with vague ROI calculations and unrealistic expectations. They force customers to think hard about capital outlays and ensure that vendors have skin in the game to help them reach their goals. IoT service providers that approach digital transformation projects as managed services with clearly defined outcomes have a chance to succeed wildly. With SLAs, the whole industry can actually achieve what we set out to accomplish with digital transformation, which is a win for both service providers and vendors.