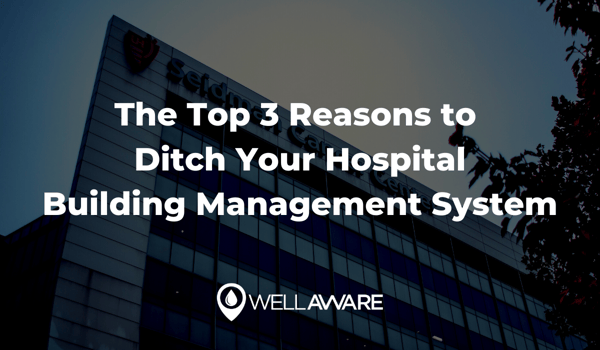 Building management systems (BMS) are becoming more and more popular for facilities management teams across the world. Organizations realize now that there are tangible financial benefits to managing their physical assets effectively. Business leaders can reduce energy costs while also addressing shareholder demands for sustainable initiatives.
According to Business Wire, the integrated BMS industry is projected to surpass $20B by 2021 at a 12% CAGR, which represents strong growth compared to other industrial and commercial sectors. BMS, also referred to as Building Automation Systems (BAS), are particularly valuable in healthcare right now as well.
Hospitals rely on BMS to maintain safe environments for patients and staff. At the same time, BMS can help cut costs at a time when COVID-19 is putting financial pressure on health systems everywhere. With building automation systems, hospitals have the potential to enhance patient and staff experiences through improved air quality, lighting control, security, and more. However, this doesn't always happen.
BMS Shortcomings Holding Hospitals Back
BMS fall short in several areas that prevent hospital facilities management teams from creating meaningful value. For example, many BMS only incorporate HVAC equipment, which makes sense, given that they are generally the largest energy consumer in a healthcare facility. Some may cover lighting as well, but these still only represent a fraction of facilities equipment.
In real-world applications, BMS typically don't capture many pieces of equipment which include a major driver of energy consumption -- motors. Water pumps, compressors for distributed air systems, generators for backup power, and more are all driven by motors. Even though motors can consume up to half of energy in hospitals, many do not get connected to BMS.
As a result, building management systems, like many other remote asset monitoring technologies, often fail to make good on their promises. They usually require big capital outlays without the promise of a realistic return. They also demand considerable expertise to implement, manage, and upgrade. On top of that, BAS rarely convert the data they collect into meaningful insights that lead to savings. And if they do, there is fine-tuning needed that most workforces aren't capable of doing without outside help, so it doesn't get done.
Naturally, this begs the question - why risk it?
Why would a hospital administrator make a seven-figure investment in a BMS without the promise of a seven-figure return in energy cost savings? Perhaps because others are doing it. Or, the facilities team demands that the hospital needs one. There is also perceived risk in not actively monitoring an HVAC system, even if the cost to do so doesn't justify the investment.
Fortunately, new technologies and services are emerging that challenge the BMS status quo, offering better outcomes with a faster path to positive ROI. Here, we offer three reasons why you should ditch your current BMS and consider alternatives.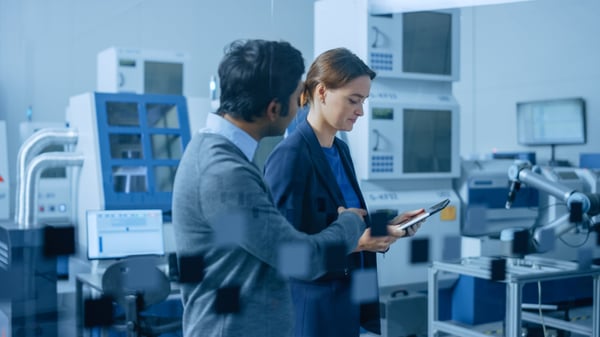 IoT-based Facilities Management Platforms with Managed Services can offer alternatives to BMS
Reason #1 - No Interoperability
As alluded to previously, building management systems are notorious for being underutilized. Many hospitals only install BMS on HVAC and lighting, leaving a majority of equipment unconnected and unmonitored, including:
Chillers
Pumps
Boilers
Cooling Towers
Feed Water Equipment
Air Handlers
Electrical Panels
Meters
Automatic Transfer Switches
Generators
Water Softener
Medical Vacuum
Chilled and Hot Water Loops
Medical Oxygen
Medical Gas Tanks
And more
Without proper oversight for all equipment, hospitals struggle with non-optimized energy consumption (e.g., energy-intensive start up and shutdown events). At the same time, there is also occupant risk that could result in catastrophic scenarios. In healthcare, equipment failures could put patients and staff members at risk. And the cost of a health incident far outweighs the cost of energy.
Reason #2 - Cybersecurity Issues
Applied Risk recently published an eBook identifying over 20,000 building management systems that are accessible through the public internet. Included in the catalog are well-known brands, including one of the most ubiquitous BMS frameworks, Tridium Niagara. The FBI recently notified Niagara users that the company's BMS inadvertently exposed nearly all systems to the public internet through an open port, creating a significant cyber risk.
One key takeaway here is that these issues don't just affect smaller facilities teams with weak BMS systems - these are systemic problems with BMS companies across the board that impact global businesses.
To give another example, we are all familiar with the massive Target breach of 2013 that exposed financial information for around 110 million shoppers. The attack plane for this security breach? The company's BMS system!
Put simply, building management and automation systems create too much risk of exposing sensitive information or even control over critical infrastructure. In the healthcare setting where the stakes are even higher, exposure can literally be the difference between life and death.
Reason #3 - Maintenance and Upgrade Costs
Overall, BMS upgrades are tremendously costly. They require extensive expertise, full equipment audits, new licenses, version issues, and many contractors or consultants. Therefore, hospitals hold on to what they have for far too long.
We've documented why building management systems fail to get upgraded, and in our experience, we've learned that most BMS only get upgraded when equipment gets upgraded.
Equipment is designed to last decades. Many hospitals today still use mechanical equipment that was installed in the 80s. Consequently, BMS doesn't get upgraded on its own cycle because it doesn't draw capital budget approvals like heavy equipment. Here's why that's problematic.
When hospitals don't upgrade their BMS system, they unknowingly exacerbate the first two reasons we just mentioned: interoperability and security. A failure to upgrade not only means most equipment doesn't get integrated, but it also leads to increased security risk.
Furthermore, hospitals with aging BMS get bad, unreliable, insecure data, which doesn't help facilitate data-driven cultures. Without data-driven cultures, organizations never achieve data-driven outcomes that help improve operations.
We recently interviewed a hospital with over 100 beds that performed an audit on all equipment owned between two facilities, the main hospital and a medical office building. Of the $2M in recommended upgrades and repairs, over half of the cost was just for BMS updates, and this only included certain phases for specific areas.
It is hard for businesses to justify the cost of BMS upgrades without the promise of an attractive ROI. And when necessary updates don't happen, hospitals are at significant risk.
It's time to explore alternatives for remote asset monitoring that offer guaranteed cost savings, as well as reliable equipment, especially in healthcare. One option that many healthcare facilities are beginning to pursue is IoT-based products which offer Managed Services on top. These solutions can deliver higher quality BMS data, more connections to more equipment, and in some cases a service level agreement for data quality and business outcomes.