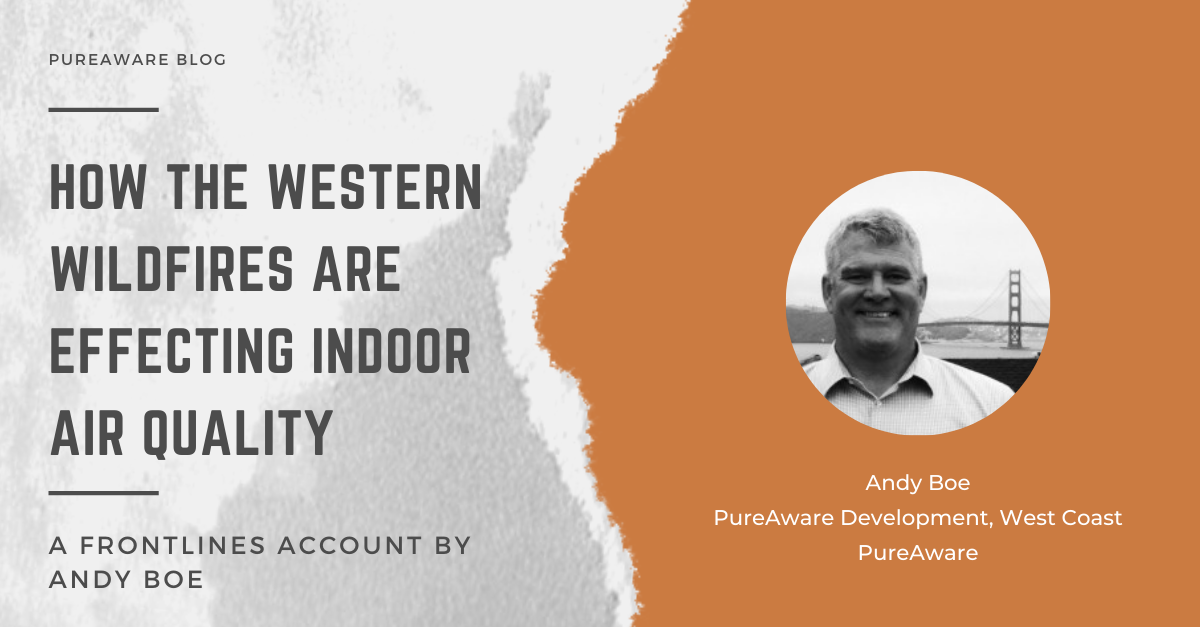 Wildfires have been part of California's history for millenia. Its geography and weather patterns ensure that by summer's end there will be plenty of dry fuel available to burn. And the odds of a lightning strike go way up as the hot air from its central valley meets the relatively cool air of the Sierra Nevada and other mountain ranges causing thunderheads that bring lightning.
For most of California's history wildfires have been allowed to burn and there has been little damage other than scorched land. But in recent decades the population in the Western States has surged and millions of people now live on the edge of and among our forests, and often in the path of devastation.
I learned first-hand how wildfires behave during the Oakland Hills fire in October 1989. A friend and I spent most of that Sunday morning driving from spot to spot watching the fire advance. I have seen how quickly an urban fire can take over an entire block, neighborhood and city. It is a day I will never forget and one that has forever changed me.
We have lived in Scotts Valley for more than 20 years. And there have been a few local wildfires during that time, mostly in the surrounding mountain ridges. Close enough to be concerned but far enough away that we felt safe. That changed a few weeks ago when multiple fires broke out in Santa Cruz County and our neighbors to the north and south, San Mateo and Monterey counties.
---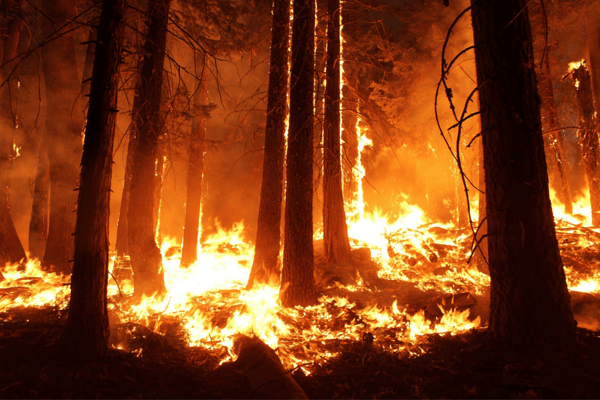 ---
At about 4:30 am on August 16th I was awoken by multiple flashes of light and quickly realized there was a lightning storm passing through. I went back to sleep but when I got up a few hours later I learned my family had watched countless lightning bolts for several hours. And fires had started in Santa Cruz, San Mateo and Monterey counties, along with several areas to our north. The passing storm had brought more than 4000 lightning strikes and sparked 60 fires.
One of those fires, the SCZ Lightning Complex was moving quickly through Boulder Creek and into Felton, two communities less than 10 miles from our home. The idea that our city and our home could be wiped out was very real. Over the next several days the fire burned out of control. Ash coated our driveway, our cars; literally every exposed surface. The smoke that appeared on Sunday continued to plague us, and by then most of California, too.
CalFire had established their base of operations at our town center so we felt somewhat safe. But the fire continued to advance and the smoke got thicker. By Wednesday we began to prepare to evacuate. We gathered pictures and belongings and in my mind I was preparing to 'let go' of our possessions should the unthinkable happen.
We had been watching the daily CalFire press conferences at 6am and 6pm, and Thursday evening after 4 days, they announced Scotts Valley was ordered to evacuate. That night we finished gathering what we thought was important and prepared to leave the next morning for a family cabin in South Lake Tahoe. And so we fled; 4 cars, 3 kids 2 cats and 1 dog.
By chance and choice, each carload left at different times and took different routes but the scene was the same for each of us. Crowded highways, high temperatures and smoke so thick you could barely see 100 yards in any direction. For more than 200 miles, from the Pacific coast to the Nevada border, the smoke was dangerously thick. After a week we were given the okay to return and we came back home.
---
---
The immediate threat of fire had passed but the smoke remained with us. Every day seemed worse and on September 9th the smoke was so thick that it blocked the sun and left much of the state in an orange fog, so dark that the crickets began chirping at five o'clock!
Despite living in the state for more than 50 years, I've never experienced anything like it.
The Overlooked Challenges of Wildfires
Over the next 30 days, the outdoor air quality was horrible for all of California and much of the West. Many people don't realize that the smoke produced by wildfires carries fine particulate matter, toxic gases, trace minerals, and other respiratory irritants that can cause serious health problems. Nearly all healthy adults recover from smoke exposure, but some at-risk groups can experience harmful long-term side effects. Each day the state issued severe air quality warnings and encouraged us to stay indoors, which meant no outdoor exercise or other activities that so many of us love.
And while we do have heat waves that last a week or so and reach temperatures well over 100 degrees, air conditioning throughout the mountainous West Coast is relatively uncommon because each night cools down. So we open the windows in the evening, the house cools overnight and we close it up in the morning. But on hot days without some type of air exchange mechanism, we have no fresh air.
The whole experience reminded me of the many ways that wildfires can disrupt the normal rhythm of life. Furthermore, it helped me appreciate how fortunate we are to have air purification technologies available to protect our indoor spaces.
Why We Need Smart Air Purification
Sadly, wildfires have become a perennial occurrence in many parts of the country. They burn for weeks at a time, consuming millions of acres at alarming rates. Even after fires are extinguished, poor air quality can persist for months.
Given the regularity and negative consequences of wildfires, we need to invest in air purification solutions that can buffer us from the outside world when the occasion arises. Private residences, schools, community centers, local businesses, and more can't afford to endanger occupants by exposing them inadvertently to bad air because of outdated or non-existent HVAC systems.
With a smart air purification service, like PureAware, building managers and business owners can keep people safe from the hazards of the outdoors at all times. PureAware smart air purification cabinets contain two proprietary filter media and a certified HEPA filter capable of removing over 99.9% of airborne pathogens and fine particulate matter from the air.
In addition, PureAware automatically delivers replacement filters when needed and provides real-time filtration status updates through a mobile app that occupants can use to verify they are breathing healthy air, regardless what might be happening outside.
Contact PureAware Today
We have to learn and grow from past experiences, no matter how difficult. What my family and so many others in the Western U.S. have been enduring these past few months has reminded me how easy it is to take healthy air for granted.
Fortunately, there are viable and timely solutions available that don't require significant capital deployments. PureAware is a cost-effective and powerful service built for organizational leaders who want to protect occupants and give them complete peace of mind that the air they are breathing is safe and contaminate-free.
To learn more, visit our website today.
Written by: Andy Boe, WellAware Business Development Representative, California